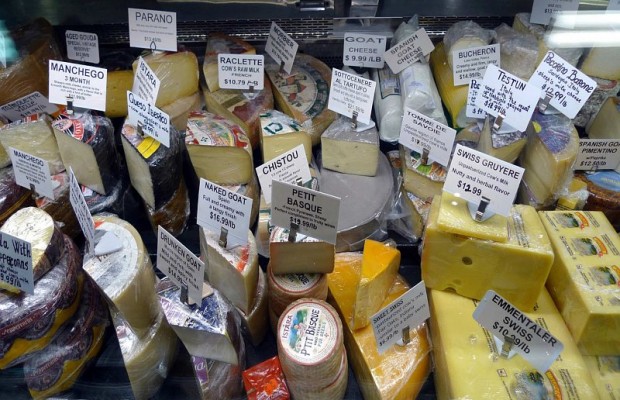 ---
Podcast: Play in new window | Download (Duration: 59:26 — 54.5MB)
---
"Who Can it Be Now" by Men at Work starts off the show today! Later on, Dietitian to the stars, Kim Shapira, will be calling in with some New Years Resolution help. We're a little worried about what she might say regarding our diets… hopefully, she won't take away our cheese!
Speaking of losing weight, we have some tips on how to get your drink on without increasing your waistline…and Brian tells us about his experiences with Japanese Sake, including a burning sensation and an awkward date. Events not related. Then we find out which kind of drinkers are the best tippers and we talk about people who always pick up the bill and deadbeats?
We have the list that everyone is dying to get…TOP TEN LEAST STRESSFUL JOBS IN AMERICA! And we find out why Brian had a favorite weatherman.
What's News? Woman calls cops on husband for withholding sex, making love and abstract art, Texas strippers need a License, Theraflu shortage and Flu epidemic strikes U.S, man eats the hottest curry in the world, and an Indian man wears a solid gold shirt to pick up chicks. Somewhere in the middle of that we veer off onto Farrah Fawcett's Playboy video and how she rolled around naked in gold paint and then on a canvas. She was so gorgeous!
It's time for Kim Shapira's insight on why a majority of New Years resolutions fail, why working out doesn't cause weight loss, and why most diets are bad for you in the long run. Also she tells us about the most unhealthy food, the most important question to consider when trying to eat healthier, and she gives us her verdict on CHEESE… oh no, please say it isn't so.
We play NO APPARENT REASON with Ron from Pasadena and Craig from Fullerton… although, Craig's voice sounds a bit familiar….
FOR MORE ON KIM SHAPIRA
FOLLOW HER ON TWITTER @KIMSHAPIRA
LIKE HER ON FACEBOOK http://www.facebook.com/pages/Kim-Shapira-MS-RD/137532732931458?ref=ts&fref=ts
AND CHECK OUT HER WEBSITE – WWW.KIMSHAPIRA.COM
---
Show Links
THEME SONG: MEN AT WORK – WHO CAN IT BE NOW

---
AMAZON LINKS
---
IMAGE GALLERY
---
VIDEO
KIM SHAPIRA
httpvh://www.webmd.com/video-minutes/general-nutrition?vid=vd-0058-tap-0051