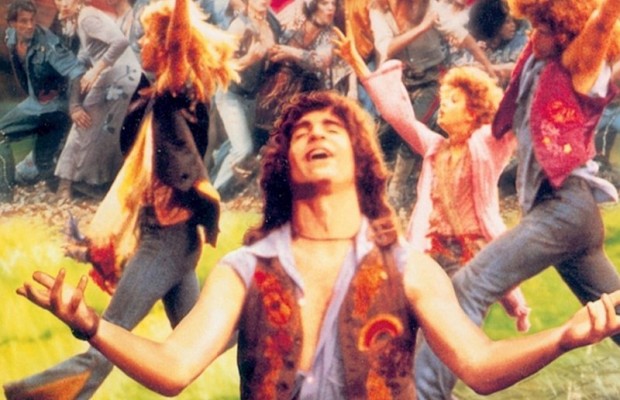 ---
Podcast: Play in new window | Download (Duration: 1:10:35 — 64.7MB)
---
Make sure you've got your comb or fro-pick in the back pocket of your jeans, because "Hair" by the Cowsills flies us in today! It's steamin', flaxen, waxen. Later on in the show we'll have Sal Cirrincione calling in with his Rock Report, but first, intern Tyler found a clip on-line reviewing our Amazon contest winner, The Pogo Sex Machine. The clip is from 82 year old Susan Johanson's show Talk Sex. It's awesome.
To pack or not to pack? Jill tells us about an email from one of our female fans who wants to know how to transport her "marital aid" when she goes on a trip. Don't be afraid everybody. Kneelin' Whelan is on the case!
It's that time of year again, The Razzies are upon us! The awards for the BEST IN BAD MOVIE have released this years nominations. These unlucky nominees are vying for such prestigious awards like Worst Actor, Worst Screen Couple, and Worst Prequel, Remake, Rip-Off or Sequel. We go over the nominees, which includes one person that, interestingly, is Jill's idol. Awkward.
Yay, it's Sal Cirrincione on the phone! This weeks Rock Report touches on a Rush band member guest starring on How I Met Your Mother, the safest songs to drive to, and David Lee Roth talking about his post high school career as a …surgical assistant?
The more you know about Life Skills, the better off you'll be. Our new ongoing series Life Skills is up, and Jill tells us what people have to say about making your own opportunities, importance of holding your own in conversations, and how to break up with a friend. Brian adds a quick story about the rudest person he has ever had over for a Superbowl get together. We keep the conversation rolling with caller Gary who has his own life skills he wants to talk about.
What's News? Audi presents the first legal self driving car, missing dog found after Hurricane Sandy, a
woman literally DUMPS her husband, A clever guy uses online dating site to recover iPhone, an attachable dog tail wags when you're happy, and we find out Jill has a secret passion for removable mustaches.
We play a FIRE-Y round of The GAME with Rick and David!
---
Show Links
THEME SONG: "Hair" by Cowsills

---
AMAZON LINKS
---
IMAGE GALLERY
---
VIDEO

Raunchy Pogo-Stick (Dildo) from "Talk SEX" with Susan Johanson


2Cello Smooth Criminal