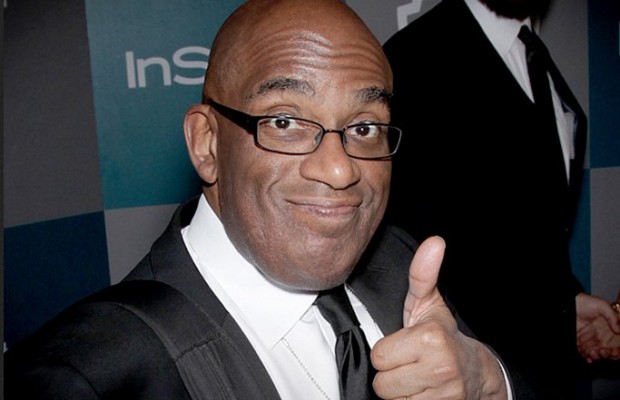 ---
Podcast: Play in new window | Download (Duration: 52:20 — 48.0MB)
---
Happy Humpday guys! Our theme song today is Toad the Wet Sprocket's "Fall Down"… a song that was most likely recorded barefoot.  Later, a surprise guest… a longtime friend and former KLOS family member is in studio.
But first, we thank everyone who submitted to our contest to find the craziest, funniest, weirdest gift available on Amazon. There were so many great submissions, but we have narrowed the field down to four finalists:
iMaxi pad from Scott Allan Simmons, Jesus Toaster from Joseph Peshlakai, Canned Unicorn Meat from Nicole Lieban, and who could forget the Pogo Sex Machine from David Hartley. We couldn't decided/agree on which should win the $100 Amazon gift card … so we resorted to a random draw. Listen in to hear who won!
Speaking of money, Brian has to pay up on his bet on Notre Dame last night in the BCS Championship game, and now Jill's doing the money dance. Also, the legendary David Bowie just turned 66 years old this week and on he's releasing a new single called "Where are we Now?" off his upcoming album The Next Day (out in March). We watch the video and give quick review. Then, a brand new segment called "Life Skills", where Jill tells us about some skills that you should master by the age of 40. in this edition, we hear about sex, the importance of delegation, and why you should know how to comfort those in distress.
NEW SPONSOR! Sure you've heard of Christian Mingle the dating site for Jesus fans… well, we're proud to announce a our new sponsor! It's Sister Christian Mingle!
What's News today? Al Roker pooped his pants, Chinese man hires digital hit-man to kill son's online characters, 50 Shades of Grey movie will be nasty, a new method of retrieving food you have already eaten, and a teenager in Iceland sues to keep her name. Plus an exclusive: Brian reveals that he changed his name for show biz.
Hooray, our surprise guest in studio today is Frank Sontag, and he has big news of what's going on in his life. He's been working a bit on-air for 99.5 KKLA and he is up for a new possible radio gig! Let the station know how you feel about our man Frank.. we'd love to hear him on the air at 99.5 KKLA. In addition, If you need security or know somebody who does, get in contact with Frank and his partner Big Tony at TMGS-solutions.com. We also find out if Frank would take a bullet for Brian…
After the catch up, Frank plays the game with callers Jim and Jeff, but before he does,
---
Show Links
THEME SONG : Toad the Wet Sprocket "Fall Down"

WANT MORE FRANK SONTAG?
FOLLOW HIM ON Twitter: @frankmsontag
LIKE HIM ON FACEBOOK
CHECK OUT HIS WEBSITE: TMGS-solutions.com
AS CO-PRESIDENTS OF THE FRANK SONTAG FAN CLUB, BRIAN & JILL SUGGEST THAT YOU LET 99.5 KKLA KNOW YOU LOVE FRANK TOO AND YOU'D LISTEN TO HIS RADIO SHOW BY WRITING :
KKLA
P.O. Box 29023
Glendale, CA 91209

OR here on the KKLA contact page
---
AMAZON LINKS
---
IMAGE GALLERY
---
VIDEO
Toad the Wet Sprocket "Fall Down"

David Bowie "Where are We Now"

Al Roker Pooped his Pants Interview