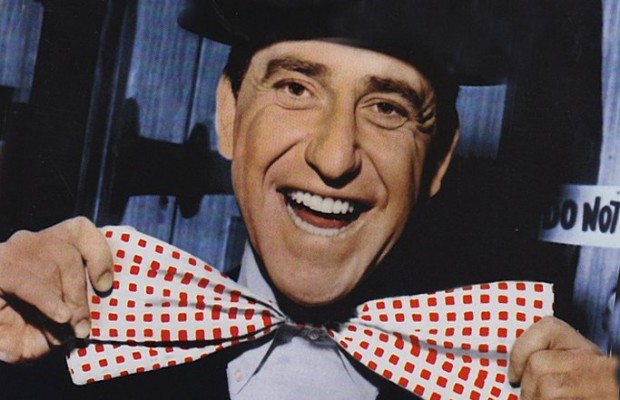 ---
Podcast: Play in new window | Download (Duration: 51:52 — 47.6MB)
---
Out the gate, we PUMP IT UP! Elvis Costello's rockin' song brings us in today. Later, Hal Sparks is in studio bringing the funny, but first Donny has a long hidden behind the scenes clip from the kids classic series The Soupy Sales Show. Check out Soupy being greeted at the door live on TV by a completely naked woman. We discuss vasectomies and see who we know that's been snipped or is open to snipping. Jill has an odd story about her husband and her father, the urologist. Then, what does your beer say about you? Brian has a list and we fact check with our in-house beer expert Canadian Bob.
In person, in studio… the hilarious comedian and talented actor Hal Sparks. Hal's got a lot going on. In addition to his role as Donald "Big D" Davenport on Disney Channel's "Lab Rats", he has a progressive talk radio show called "Hal Sparks Radio Program Mega-Worldwide" , "Hump Days with Hal," every Wednesday on the Stephanie Miller show on Current TV, the ongoing Sexy Liberal Tour and his own stand up appearances. Plus he spell-checked Preamble.
Hal tells us all about the Disney superfans, the real birth of Jesus, and why he is in awe of Jeff Goldblum. However, it is Hal who has us mesmerized with his unbelievable Australian accent… which we all attempt to parrot. Brian, Hal and Jill talk about one of their favorite delis, RabLats and then discuss Chicago's ability to weed out the weak and the Jaws of pig movies.
Hal sticks around to play the GAME… in what might just be the funniest version of it yet! Then we wrap up the show talking about Las Vegas, Carrot Top, magicians, ventriloquists and Hal's diary.
FOR MORE HAL SPARKS: You can see Hal live go to his website www.HALSPARKS.COM
FOLLOW HIM ON TWITTER @HalSparks
CHECK HIM OUT ON DISNEY'S LAB RATS : Monday 9pm on Disney Channel
Current TV
HAL SPARKS RADIO SHOW

---
Show Links
THEME SONG: ELVIS COSTELLO – PUMP IT UP

---
AMAZON LINKS
---
IMAGE GALLERY
---
VIDEO
SOUPY SALES' BIRTHDAY SURPRISE!