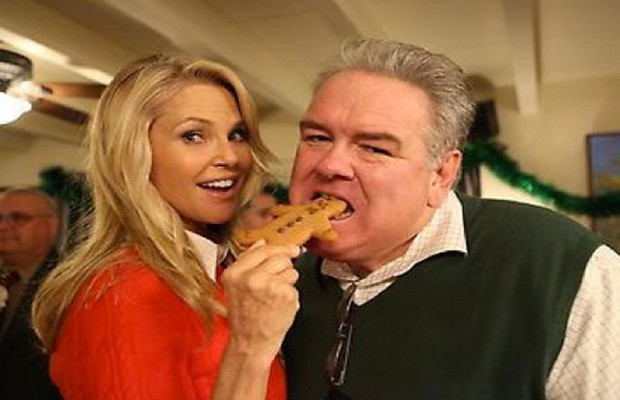 ---
Podcast: Play in new window | Download (Duration: 47:39 — 43.7MB)
---
Have you heard? The super funny Jim O'Heir from Parks and Recreation is in studio with us later today! And Marvin Gaye sings us in with "Heard it through the Grapevine". Brian and Kathee have started the day off by drinking some alcohol and Brian is wearing a pink Tiara. Don't ask. Speaking of looking good, we have some wardrobe tips for fellas out there who don't wanna look like a Jersey Shore sleazeball. And Jill has a list of the kind of women men NEVER pass up having sex with. Seems like breathing is the main requirement. Then we learn about Donny's unique nickname.
What's News people? Circus elephants saved by vodka, men and women like lower voices, Lay's new potato chip flavor mixes Pepsi and fried chicken?
We are so happy to have Jim O'Heir, known to many as Jerry from Parks and Recreation on NBC, as our guest today! Jim is definitely one of the funniest men around. Jim tells us about doing suggestive scenes with his his character Jerry's wife played by the beautiful Christie Brinkley. And when we heard that he was a huge Barry Manilow fan, we just had to hear his singing voice.
Jim sticks around to play a little NO APPARENT REASON with Frank from San Marino and Rich from Placerville.
WATCH JIM O'HEIR BRING THE FUNNY ON PARKS & RECREATION
http://www.nbc.com/parks-and-recreation/
FOLLOW HIM ON TWITTER: @JimOHeir
LIKE HIM ON FACEBOOK: http://www.facebook.com/pages/Jim-OHeir/
Follow The Show on Twitter @BrianandJill1
Follow Brian on Twitter @BrianWPhelps
Follow Jill on Twitter @WhelanJill
---
AND NOW A NOT SO PAST MOMENT…
Check out Canadian Bob's Movie Demon Legacy Trailer!

---
SHOW LINKS
THEME SONG: HEARD IT THROUGH THE GRAPE VINE – MARVIN GAYE

---
AMAZON LINKS
---
IMAGE GALLERY
---
VIDEOS
JIM O'HEIR AND CHRISTIE BRINKLEY ON PARKS AND RECREATION
http://www.nbc.com/parks-and-recreation/video/ron-and-diane/
---