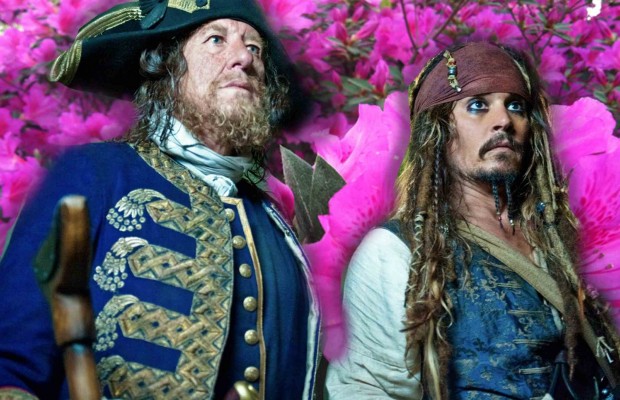 ---
Podcast: Play in new window | Download (Duration: 1:00:29 — 55.5MB)
---
AHOY Mateys! It's INTERNATIONAL TALK LIKE A PIRATE DAY and avast… we have a special episode for ye that dare to listen! Brian and Jill tell us how to score a booty of free donuts from Krispy Kreme with only limited public humiliation.  Then, we jump into which colleges have the most die-hard fan base. The gang talks about the signs that you're getting old while Jill wears a shirt that is older than most recent college graduates, including Tyler and Parker.
It's also national singles week so we boost our confidence by reading a list of all the celebrities who haven't been married. Speaking of putting big things off, Jon Hamm is part of that list. Brian finds out which of us are procrastinators like him. Some of us are waiting until next week to answer him.  
No episode is complete without "What's News?" We find out an unorthodox way to lose weight that involves more poop than you'd think. We'll BLOW ME DOWN, it's time for THE GAME you salty dogs! Our favorite voluptuous wench Cleavage Kelly and the salty dog Sean screw on their peg legs and try to seize the $1016 treasure.
Check out Jill's favorite product NeriumAD for younger, more vibrant skin!
KEEP IN TOUCH WITH US:
CALL INTO THE SHOW — 818-861-7493
Follow The Show on Twitter @BrianandJill1
Follow Brian on Twitter @BrianWPhelps
Follow Jill on Twitter @WhelanJill
---
SHOW LINKS
THEME SONG: KEVIN KLINE- THE PIRATE KING

---
AMAZON LINKS
---
IMAGE GALLERY
---
VIDEOS
Freakonomics Radio: The Power of Poop
http://freakonomics.com/2011/03/04/freakonomics-radio-the-power-of-poop/
Yo Ho Ho and a Bottle of RUM
---