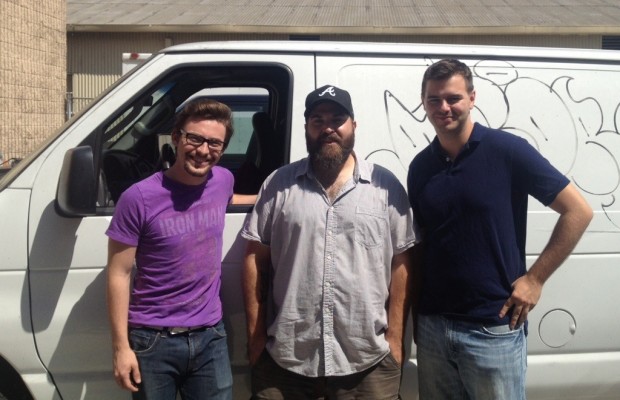 ---
Podcast: Play in new window | Download (Duration: 55:49 — 51.2MB)
---
Another day, another episode here at the Brian and Jill Show! It's that special time of year when Apple releases a new iPhone and Brian hopes for his to resurrect itself in a ziplock bag of rice. Jill prepares to sing on Craig Shoemaker's podcast and Brian can't help but compliment her incredible talents.
We read celebrity tweets which range from David Spade's views on car alarms to Christina Applegate's anticipation for the finale of Breaking Bad. After, we share a creative way to find out how smart your dog is without having them take the SAT. Things get sexy when we discuss a study about the parts of the body that turn people on. Unfortunately, we focus alot on the feet.
Finally, we have a special guest! Comedian Dave Stone drops in, celebrating his 600th day living in a van. Needless to say, he shares his experiences with his mobile domicile and the life of a traveling comedian.
Dave sticks around to join Andrea and Toyota Tom in THE GAME! The three duke it out for the ever-growing $1015 dollar prize and in Dave's case, a chance to escape the van life.
Check out Jill's favorite product NeriumAD for younger, more vibrant skin!
KEEP IN TOUCH WITH US:
CALL INTO THE SHOW — 818-861-7493
Follow The Show on Twitter @BrianandJill1
Follow Brian on Twitter @BrianWPhelps
Follow Jill on Twitter @WhelanJill
---
SHOW LINKS
THEME SONG: 3 DOG NIGHT- MAMA TOLD ME NOT TO COME

---
AMAZON LINKS
---
IMAGE GALLERY
---
VIDEOS
Dave Stone-Modern Comedian
Dave Stone- Fat Vegetarian
---