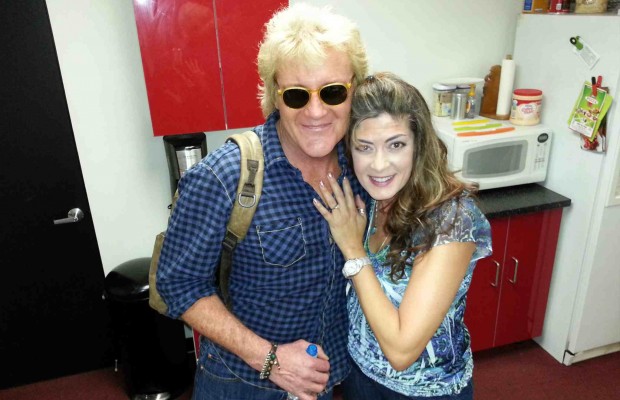 ---
Podcast: Play in new window | Download (Duration: 1:06:16 — 60.8MB)
---
Today's song is Once in a Lifetime by Talking Heads. Listener Kelly from Corona is in studio with us and she brought us amazing lobster pasta with a special tray for Brian. It's so good, last episodes guest, Andre, stayed for lunch. We talk about how much you'd have to smoke to overdose on marijuana. Even the best couldn't smoke 20K or more joints. Pot talk of course leads to the King of Chronic, Willie Nelson, who we all still love. Then we talk about our favorite musical TV shows…hint – COPROCK is not one of them.
There are already plus sized mannequins for women, so we discuss whether or not they should make male mannequins with beer guts. Cheaters apparently most often find their partners in grocery stores, so we discuss where we prefer to meet people. Listener Kelly tells us where she met her husband and we hear about her family. No crusty socks from her boys yet!

Katie calls in from Vienna, Austria! We talk with her about life abroad and traveling Europe. We hear about destructive assumptions men make about women and figure out if Brian is guilty of any of them. Guys with older brothers are more likely to be gay, according to a Canadian study. Brian points out that the Jackson family proves it.
We chat about Bruno Mars performing at the Super Bowl Halftime Show and we chat about whether or not we think he's good for it. Matt Atchity calls in to talk movies! We chat about the announcement of another Jurassic Park movie, excitement over Rush, the 7th Star Wars, and end of summer bombs. Finally we play THE GAME with Marilyn from Pasadena and Katie from Vienna.
Check out Jill's favorite product NeriumAD for younger, more vibrant skin!
KEEP IN TOUCH WITH US:
CALL INTO THE SHOW — 818-861-7493
Follow The Show on Twitter @BrianandJill1
Follow Brian on Twitter @BrianWPhelps
Follow Jill on Twitter @WhelanJill
---
SHOW LINKS
THEME SONG: THE ADVERSARY – MAYBELLINE

---
AMAZON LINKS
---
IMAGE GALLERY
---