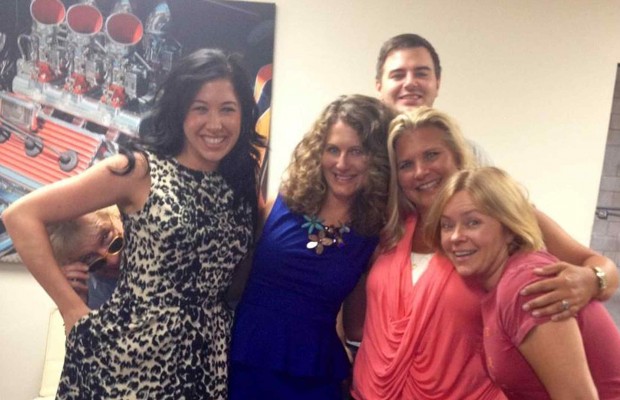 ---
Podcast: Play in new window | Download (Duration: 1:14:10 — 68.0MB)
---
Today we're gonna Party All The Time with our buddy Eddie Murphy and Rick James… and Rick James' hair.  We are joined in studio by listener Tracy, his wife Kim and Michelle and Julie representing the Southern California Hospice Foundation. They brought us a great spread of wine and cheese and to talk about their fundraising event in September (see below for links) ! For catch up, Jill talks about an industry seminar she attended this weekend… we try to stay awake while she's talking.  Brian found a new cantina to listen to some live music. Had the band showed up.. it would have been perfect.
We play and comment on a video from a very enthusiastic Mean Girls superfan reciting the entire movie in 30 minutes, and we talk about what movies we remember the most lines from. Then we read a great Facebook message from a listener.
Jill's son is targeting Brian's package and Jill assumes it's Brian's fault. Speaking of hitting balls, Todd Donoho calls in to talk golf and other sports. We find out what "Dufnering" is and discuss the man that inspired it. Then we talk about hard hits and the changing of rules in the NFL.
Our guests join us to talk about their foundation and the amazing, truly saintly work that they do. They are doing great things, so check out their website and help out if you can: http://www.socalhospicefoundation.com/
Finally, we play THE GAME with Joe from Rochester and Mike from Santa Monica!
FOR MORE INFO ON THE SOUTHERN CALIFORNIA HOSPICE FOUNDATION AND THEIR UPCOMING SEPTEMBER 20TH FUNDRAISER:
Check out their website: http://www.socalhospicefoundation.com/
Like them on FACEBOOK: https://www.facebook.com/pages/Southern-California-Hospice-Foundation/116216421725015
Follow The Show on Twitter @BrianandJill1
Follow Brian on Twitter @BrianWPhelps
Follow Jill on Twitter @WhelanJill
---
SHOW LINKS
THEME SONG: PARTY ALL THE TIME – EDDIE MURPHY

---
AMAZON LINKS
---
IMAGE GALLERY
---