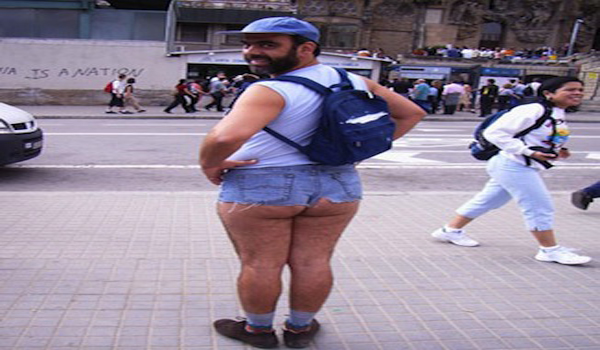 ---
Podcast: Play in new window | Download (Duration: 1:04:37 — 59.3MB)
---
Today's song is Blurred Lines by Robin Thicke. That's Robin, not Alan, but the video may cause Growing Pains! Listener Gabe and his friend Mike join us in studio. Brian overheard them discussing running across the freeway so we figure out what that means.
There are tons of lists about what attracts us to partners, but we discuss what draws us to people as friends. It seems to be about respect, responsibility, and honesty. We read a listener e-mail about trying to recover naked pics from an ex. Kiss is making an "official" movie that is only as self-congratulatory as everything else they've ever done.
Jill talks about country music, which somehow leads to Brian declaring this Thursday Short-Shorts Day at the BJ Show. We listen to an SNL sketch that Jill likes and briefly talk about our favorites. Then we talk about how British women apparently find men inept. Finally, we play THE GAME with Warren from Washington and Becky from Santa Clarita!
Follow The Show on Twitter @BrianandJill1
Follow Brian on Twitter @BrianWPhelps
Follow Jill on Twitter @WhelanJill
---
SHOW LINKS
THEME SONG: BLURRED LINES – ROBIN THICKE

---
AMAZON LINKS
---
IMAGE GALLERY
---
VIDEOS
NEW XANAX SNL SKIT
Click Here to Watch