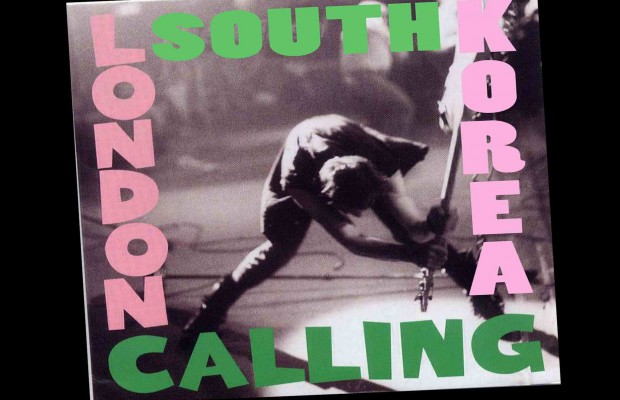 ---
Podcast: Play in new window | Download (Duration: 1:10:15 — 128.6MB)
---
Today's theme song is Don't Stop Believing by Journey… as we remember the amazing final scene of The Sopranos, and the great actor James Gandolfini.  Amber is back and she tells us about going to a country wedding and we talk about WikiFeet and Jill's hairy toes.
We take some international calls from listeners Tim the TV traveler in London and Matt the teacher in South Korea. These are the nicest people ever.  Speaking of the nicest people, listener Tracy is in studio with some homemade Orangcello. We will be drinking that during the next show!
Next, we talk about our first concerts! We have a bunch of great ones from our Facebook post yesterday and Lev from Granada Hills tells us his first was Van Halen as introduced by our very own Brian Phelps. Brian kind of remembers. Kinda.
Sal is back! So happy to hear from our good "old" friend Sal Cirrincione and she what's shaking in The Rock Report.  Then we talk about dangerous old drivers and then we play THE GAME with Tracy, Matt from Lomita, CA and Nick from Torrance, CA.
FINDING BJ VIDEO CONTEST!!!!   Don't forget our Finding BJ Video Contest!!! Submit your video on how to Find BJ for a chance to win a yummy lunch with Brian and Jill, or maybe even $1,000! You can find all the information at (Brianandjillshow.com/blog/contests). Remember whoever has the most views wins, so don't be intimidated by production value or being a super funny writer/performer… just get all your friends and family to watch it and share it … a bunch of times!
Follow The Show on Twitter @BrianandJill1
Follow Brian on Twitter @BrianWPhelps
Follow Jill on Twitter @WhelanJill
---
SHOW LINKS
THEME SONG: Don't Stop Believing by Journey

---
AMAZON LINKS
---
IMAGE GALLERY
VIDEOS