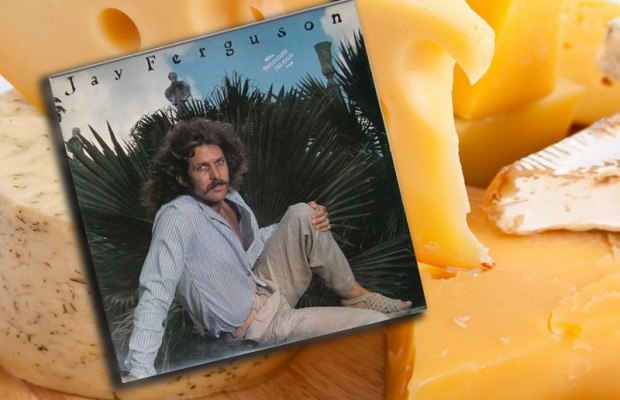 ---
Podcast: Play in new window | Download (Duration: 1:06:00 — 60.5MB)
---
We love cheese! That's why our theme song today is Thunder Island by Jay Ferguson… thanks to Richard Balding for suggesting it on Twitter!  In honor of National Pet Appreciation Week, we have a puppy in studio and a shout out to our new sponsor Barkbox!
Our Facebook community responded to our segment yesterday with their own advice for new high school grads. Some pretty good feedback everyone, thanks! Now we know to tell the grads "Follow your dreams" and that "Some STD's are permanent".
So Clive Davis is bisexual and a really bad boss…just ask Kelly Clarkson. She's pretty pissed off at his misrepresentation of her. Then Jill and Brian tell us about crappy bosses that they've had, and we take a call from listener Kay who has a bad boss story of her own to share.
So this orchestra walks into a theater and plays Bohemian Rhapsody.  It's the Indiana University Jacobs School of Music Ad Hoc Orchestra and they ROCK IT!
Hey, Brian has a great idea … let's check Tyler's pockets! We play a round of Whatcha Carrying and all try to guess how much cash Tyler has in his pockets and wallet. We also took the contest to Facebook as well, check it out.
Facebook What's in Tyler's Pocket Game
What's News? Montana to legalize eating roadkill, football for the ladies, and special drop in guest Sir Phalluster Slideright III helps us review some porn statistics.
Then we play NO APPARENT REASON with Joannie and Evelyn.
Follow The Brian and Jill Show on Twitter@BrianandJill1
Follow Brian on Twitter @BrianWPhelps
Follow Jill on Twitter @WhelanJill
---
Show Links
THEME SONG : THUNDER ISLAND – JAY FERGUSON

Check out Bark Box at www.BarkBox.com
Be sure and use the show's promo code BrianJill
---
AMAZON LINKS
---
IMAGE GALLERY
---
VIDEO
BOHEMIAN RHAPSODY – Indiana University Jacobs School of Music Ad Hoc Orchestra
httpVH://www.youtube.com/watch?v=w0cLEvdyolw
THUNDER ISLAND – JAY FERGUSON
httpVH://www.youtube.com/watch?v=SEKZJp-x-Dc