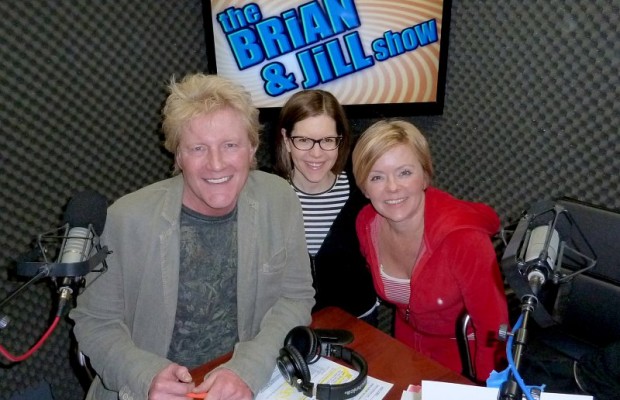 ---
Podcast: Play in new window | Download (Duration: 1:33:13 — 85.5MB)
---
Did you ever know that you're "My Hero" ? You are! The Foo Fighters' song rocks us in to our very big show today. Later on in the show, amazing singer / songwriter Lisa Loeb is in the studio to talk about her new album No Fairy Tale.. she even sings the title track from it… and it's beautiful!!
First, Brian explains why he is feeling kinda "crispy" this morning… SuperBowl/Todd's Birthday combo weekend! Happy Birthday Todd! Our scientific theory was obviously confirmed with the Ravens win, so we want to thank our Dingo Bingo Chance! Don't forget, to check out our pals at LabsAndFriends.org… or support your local animal shelter… adopt a pet, volunteer, donate, whatever you can do. We will give you an update on Chance soon.
Jill's weekend was a bit more low-key than Brian's. She and her mom decided to take a little trip down memory lane via YouTube… The Love Boat sails again!
Donny reports that he has posted The Mangrate GrillOff video on our website ( featured here at the bottom of the page). Check it out to see all the highlights and how we caught one of our crew exercising the 5 second rule (more like 30-60 seconds). Brian checks in with Donny who had his prostate checked this morning. Guys, make sure to get checked (and everyone in the family too). Yeah it's awkward, but it's worth it! We go over a new survey that finds that most men would date themselves… Brian thinks so too.
Good friend Todd Donoho calls in to talk about the Super Bowl and why he thinks Joe Flacco has earned enough respect to be considered an elite NFL quarterback. Also what a great game… we were all rooting for the Niners, but even though we were disappointed, it was still a fun, exciting game to watch. But now it's time to move on to the next sport, golf! Todd discusses why he thinks Phil Mickelson might challenge Tiger Woods next week in Pebble Beach.
What's News? Lost jerky king found under English parking lot, Putin wants you to get it on, Black Dahlia murder mystery might be solved, Men in women's lingerie rob man of his money and his pride.
So happy to have the amazing Lisa Loeb on the show! We talk to her about the cool, unique way her song Stay from the hit movie Reality Bites, shot to #1 when she wasn't even signed to a label! Then we hear about Lisa's very cool line of glasses ( lisaloebeyewear.com ), her children's albums and the upcoming release of her second kid's book out this April, and why she occasionally calls herself a Baco-Vegetarian.
Lucky for us, Lisa has brought her guitar and she sings us the title single from her album "No Fairy Tale" . Our very first in studio Grammy nominated performer!
Lisa sticks around to play No Apparent Reason with callers Tom and Dan! Kathee's came up with the Game questions this time, so she can't play, which makes Jill   :D
Follow The Brian and Jill Show on Twitter@BrianandJill1
Follow Brian on Twitter @BrianWPhelps
Follow Jill on Twitter @WhelanJill
---
Adopt a Puppy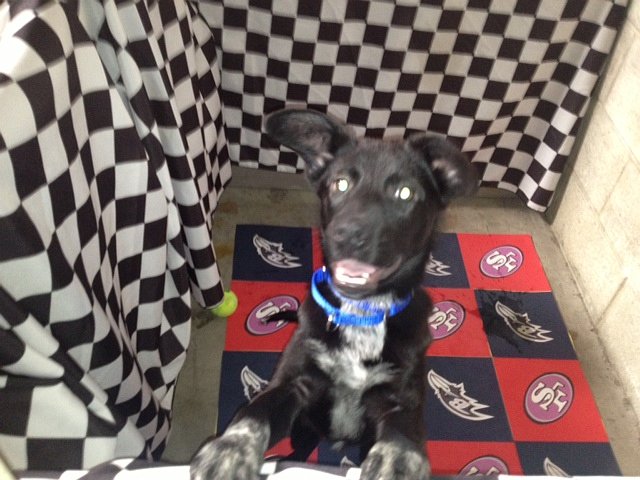 For information on Chance and other sweet dogs up for adoption contact LAB AND FRIENDS email to info@labsandfriends.org or go to their website at www.labsandfriends.org and download and fill one out. Applications can be found on the website and they can be scanned and emailed or faxed to 818-351-8148 (no cover needed).
You can also contact the Brian and Jill Show on our Facebook page and we can help make the connection!
---
Show Links
THEME SONG : Foo Fighters "My Hero"

---
AMAZON LINKS
---
IMAGE GALLERY
---
VIDEO
LISA LOEB – STAY

JILL TAP DANCING WITH GINGER ROGERS & GAVIN MACLEOD

JILL DANCING ON PASSWORD

Mangrate Grill Off