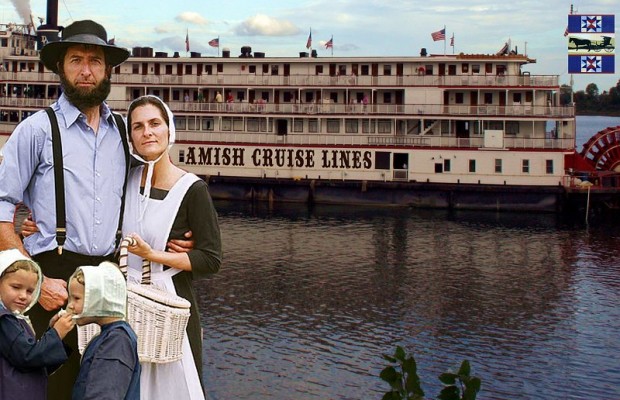 ---
Podcast: Play in new window | Download (Duration: 1:07:00 — 61.5MB)
---
Getting in the spirit of Halloween, todays song is Michael Jackson's Thriller! After Brian dances for us we talk about 13 pumpkin carving tips… some are dumb and not very traditional, some are kinda great!
We welcome a new sponsor, Amish Cruise LInes… we're pretty certain you'll want to sign up "plain" and simple. Then In What's News today, we talk about naked skydivers, 96 year old new daddy, PMS in NOT a myth and "Who" the most dedicated social media fans are.
Who doesn't love them some Phineas & Ferb? Our guest in studio today is our good friend , co-creator of Phineas & Ferb, Jeff Swampy Marsh! Lot's of laughs, stories, talks about scary movies. How great is The Omen, The Shining, The Excorcist? Why do they all begin with "The"? Is it scarier?? Jill loves Vincent Prices' House Of Wax and Brian and Swampy have the same favorite scary movie, The Haunting (1963).
Then to the phones for some more scary movie talk and a zombie marathon run and a little No Apparent Reason with Swampy!
HOMEWORK : We share some of our favorite submissions for the crazy kid costumes and keep the homework going. So send us your pick for most inappropriate or funny kid costume (there are a bunch of funny ones on Amazon… wink, wink), post them up on our Facebook, Tweet them @BrianandJIll1 or email them to BJShow@brianandjillshow.com. We'll announce our pick for favorites on next week.
GO SEE THE DAN BAND AT CLUB NOKIA — THIS SATURDAY, OCTOBER 2OTH
GET YOUR TICKETS HERE: www.TheDanBand.com
LAST DAY TO VOTE — KEEP US AT #1 BEST NEW SHOW for the Stitcher Awards. Vote everyday for the rest of the week, thank you! http://stitcher.promotw.com/
Follow The Brian and Jill Show on Twitter @BrianandJill1
Follow Brian on Twitter @BrianWPhelps
Follow Jill on Twitter @WhelanJill
---
SHOW LINKS
THEME SONG: MICHAEL JACKSON – THRILLER

---
AMAZON LINKS
---
IMAGE GALLERY
VIDEO
Swampy & Dan Rap Video

The Haunting Trailer

Brian on Phineas & Ferb : Delivery Of Destiny – Christian Slater's dad

Naked Skydiver at The Huffington Post
http://www.huffingtonpost.com/2012/10/17/steve-newman-skydrives-naked-rhinos_n_1975034.html